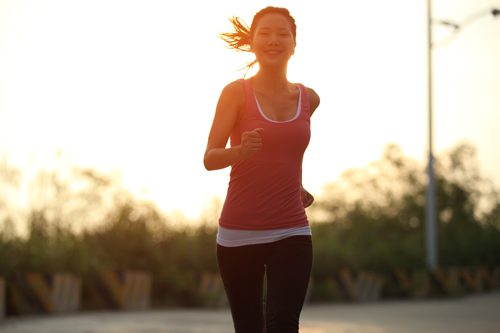 It is widely understood that exercise is a major component of good overall health. Usually, those living in addiction do not prioritize their health. They ingest substances that negatively affect their physical, mental, and emotional well-being. Depending on their drug of choice, some people become extremely underweight while others gain too much weight.
Late-night eating after heavy drinking is often the norm for someone addicted to alcohol, as is trying to ease the next day's hangover by eating high-fat and high-calorie foods. Just like alcohol abuse, unhealthy food consumption can become a vicious cycle. Continually unhealthy eating can have long-term effects on the body.
Fortunately, those who have committed to recovery can regain their health with healthy food and exercise.
Exercising can also elevate your mood.
Some individuals may see a difference in eating habits and tend to make healthier choices when an exercise routine is established. Setting up an exercise routine can help those in recovery occupy time in a constructive way and to feel good about their accomplishment.
Recovery is about understanding a balance in life.
Find an activity you enjoy, like hiking, playing basketball, or walking your dog. Enjoy being outside and experiencing the quiet time of reflection that some types of exercise can bring. Or enjoy the community of playing soccer with friends. Make exercise something you enjoy, and you will be more likely to make it a habit.